Zondag 7 juli Live Onder De Luifel, Bel Air Breda: Mama Jean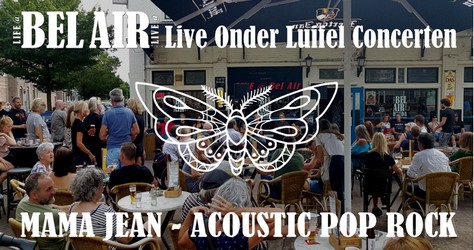 Mama Jean, Live onder de luifel, 7 juli 17:00 u. Bel Air Boschstraat 174 Breda
een akoestisch trio dat Engelstalige pop rock covers speelt.
Jeanine Zuijderwijk, Marcel van Beek en Marien van Zwol nemen het publiek mee op een interessante reis door de tijd (van de 70's tot nu).
Het repertoire bestaat uit gouden oude songs van o.a. AC/DC, KISS, The Eagles, The Jam, Tom Petty en Fleetwood Mac. Maar ook hedendaagse bands als Ben Howard, James Bay en Lily Allen passeren de revue.