Various Artists – The Songs Of Leon Russell (5 Maart)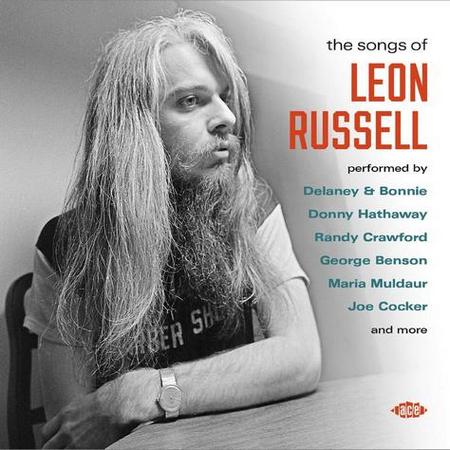 …Russell cut an imposing presence leading Joe Cocker's Mad Dogs & Englishmen circus as its charismatic ringmaster and musical director, before stepping out on a solo career…
Ace Records kicked off in January with a compilation of songs from the pen of Kris Kristofferson, and keeps the ball rolling this month with a volume spotlighting the work of Songwriters Hall of Fame inductee Leon Russell.
The name Leon Russell should evoke welcome memories for anyone old enough to remember that time in the late 60s-early 70s when rock and soul seemed to be sprouting wings and flying in all directions, with no boundaries to contain the flow of mad, wide-eyed creativity. With his flowing grey mane, stovepipe hat and stellar piano playing, Russell cut an imposing presence leading Joe Cocker's Mad Dogs & Englishmen circus as its charismatic ringmaster and musical director, before stepping out on a solo career that went supernova as it rampaged through the first half of the 70s, directed from atop his Shelter empire.
Hopefully, this collection will help to keep Leon Russell's flame burning, maybe even send a few rifling through the man's colossal catalogue, like the first nuggets at the entrance to a goldmine."
The collection comprises almost entirely songs from the period 1966 to 1979 and is packaged with a booklet featuring a 6,500-word essay by Kris Needs.