Southern Edge in cafe Bel-Air 21 febr.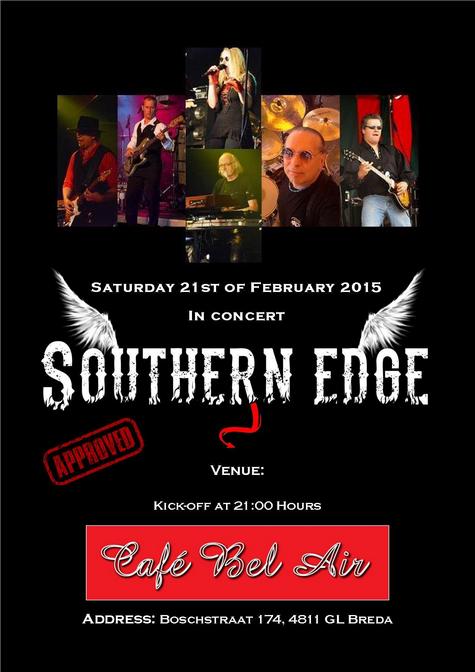 Southern Edge brengt southern blues, doorweven met klassieke rockinvloeden, waar een vette beat niet mag ontbreken. Als je bij een optreden van deze band stil kunt blijven zitten moet je minder medicatie pakken, want hier moet je gewoon op bewegen, al was het maar één voet. Zij zorgen wel voor de rest.
Southern Edge zet alles op het beleven van een geslaagde avond samen met het publiek, of het podium nu in Nederland, België, of Duitsland staat.