Instore optreden en CD Presentatie bij Roots Mail Music Breda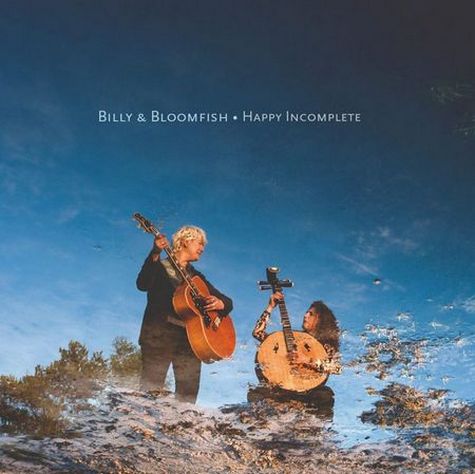 19 mei 13:30 u stipt.
Roots Mail Music
Van Goorstraat 14
Breda
Kathleen Vandenhoudt is Billy en Pascale Michiels is Bloomfish, twee doorgewinterde muzikanten uit de Vlaamse muziekscene. Ze werken ze al zo'n twintig jaar samen met Jan en Anneke de Bruijn (The Crew) en Pieter van Bogaert (The Crew, Raymond van het Groenewoud) in de Belgisch-Nederlandse groepen "About the Queens of Blues" en "The Blue(s) Angels". De samenzang van de twee dames is in de loop der jaren steeds mooier en intenser geworden en vormt hun grote kracht. Hun muziek is vooral diep geworteld in de folk en blues. Praktisch alle nummers voor Happy Incomplete, hun nieuwe album, schreven ze zelf. Op een intens gezongen cover van Out of the Rain van Tony Joe White na.
"De titel alleen al vertelt het hele verhaal: als je al zo lang in dit leven staat, heb je al van alles meegemaakt, kisten vol herinneringen verzameld, zalige momenten beleefd maar ook verwondingen opgelopen en littekens overgehouden. Als je dan kan zeggen dat het ondanks alles goed is, dan ben je 'onvolmaakt gelukkig'…. " aldus Antoine Légat (RootsTime) in het begeleidende persbericht.
Happy Incomplete is een doorleefde en authentieke rootsplaat van internationale klasse.