Ons kwam het trieste nieuws ter ore dat gisteren, woensdag 30 januari, pianiste/gitariste/singer-songwriter Ann Rabson op 67-jarige leeftijd is overleden, na een lange strijd tegen kanker. Ann Rabson was een zeer bijzondere Blues-vertolkster en een warme, slimme en humoristische persoonlijkheid, die het meest bekend werd als lid en mede-oprichtster van de dames Bluesgroep: "Saffire- The Uppity Blues Women".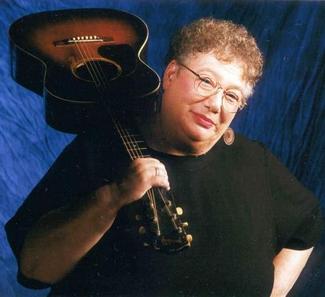 Rabson was born in New York on April 12, 1945 and raised in Ohio. As a child she was touched by the blues. "Blues speaks to me directly. It wasn't a choice, I was drawn to it naturally, sort of like a sheepdog with sheep," she said. She received a guitar from her father when she was 17 and found role models in Big Bill Broonzy and Memphis Minnie, one of the few early female blues guitarists. Ann quickly became an accomplished guitar player and first sang professionally while still in high school. By age 18 she was performing around the Midwest. In 1971, Ann moved with her daughter to Fredericksburg, Virginia, where she performed full-time and gave music lessons on the side. During this time, Ann and her guitar student, Gaye Adegbalola, decided to perform together and the seeds of Saffire—The Uppity Blues Women were sown.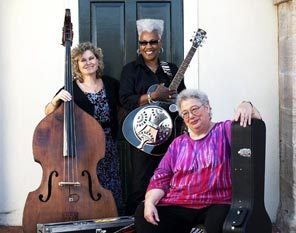 They pooled their money and recorded a demo tape, which they then forwarded to Alligator Records. Their 1990 self-titled debut became one of the label's best-selling releases. With the addition of Andra Faye McIntosh in 1992, the trio continued to win over audiences around the world with their wholly original and captivating albums and joyous live performances. Their recordings for Alligator are among the best-selling in the label's catalog. Ann released her first solo album, Music Makin' Mama, in 1997. When Saffire—The Uppity Blues Women disbanded after 25 years in 2009, Rabson recorded three solo albums and continued to perform solo and with friends, including guitarist Bob Margolin. She appeared on recordings for numerous artists, including Cephas & Wiggins, Pinetop Perkins, EG Kight and Ani DiFranco.
Ann is survived by her husband George Newman, daughter Liz Rabson Schnore and granddaughter Georgia Rabson Schnore.