19 april: Billy & Bloomfish op Record Store Day in Breda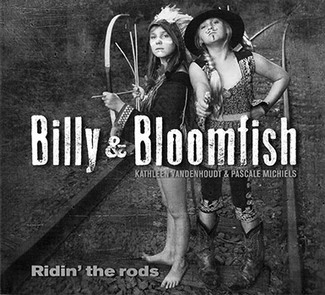 Op zaterdag 19 april is het wereldwijd "Record Store Day"
In vele platenwinkels wordt er een klein feestje gevierd met heel veel speciale releases, vinyl en CD, maar ook picture disc en andere rariteiten. Ook heeft bijna elke platenzaak zgn. "Instore optredens" oftewel: Live artiesten in de platenzaak !
Bij Roots Mail Music in de van Goorstraat in ieder geval: "Billy & Bloomfish" (Kathleen Vandenhoudt en Pascale Michiels) die hun nieuwe cd "Ridin' the Rods" komen promoten. Verder zullen we in deze platenwinkel ook kunnen genieten van: The Bluegrass Boogiemen en Dr. Dieleman.Ook bij Tunesville (Haagdijk) en Velvet (Tolbrugstraat) zullen er instore optredens plaatsvinden.